Foreign Minister Hayashi's Interview with The Straits Times: Now is the time for Japan and ASEAN to work closely together and strengthen cooperation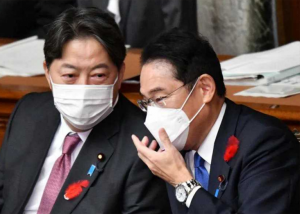 07 October 2022
-
Foreign Minister Yoshimasa Hayashi, in an interview with The Straits Times before his first official trip to Singapore, touched on strategic and bilateral issues, the Free and Open Indo-Pacific (FOIP) and Japan's support to the ASEAN Outlook on the Indo-Pacific (AOIP) which shares many fundamental principles with the FOIP.
In relation to the ASEAN-Japan golden jubilee next year, Minister Hayashi said that in its half-century of relations with ASEAN, Japan has not only been a close business partner, but also a true friend with a heart-to-heart connection, working together for peace, stability and prosperity in the region.
In addition, Japan has fully supported the further deepening of ASEAN integration in various fields over the years, including assistance in correcting disparities within the region through Official Development Assistance (ODA) which provides aids to developing nations and the Japan-ASEAN Integration Fund (JAIF) which promotes ASEAN integration efforts and cooperation with Japan.
Now is the time for Japan and ASEAN to work closely together and strengthen cooperation. In particular, the FOIP promoted by Japan and the AOIP also share the fundamental principles of openness, transparency, inclusiveness and rule of law. Japan supports the AOIP and will promote cooperation through it.
As we mark the historic milestone of the 50th anniversary of ASEAN-Japan friendship and cooperation next year, we can together develop a new vision and take new steps forward together.