Happy World Heritage Day!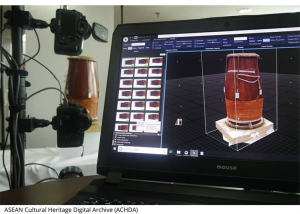 18 April 2022
-
The International Day for Monuments and Sites, also known as World Heritage Day, is an international observance held on 18 April each year around the world with different types of activities.
ASEAN's culture sector has been working to highlight the importance of heritage conservation and preservation in the region, from storage management for paintings to the performance of traditional dances, from the restoration of historic sites to digitising heritage objects.
One of the notable works in digitising heritage objects is the ASEAN Cultural Heritage Digital Archive (ACHDA) which celebrates the rich and diverse cultural heritage of ASEAN and showcases a veritable treasure trove of exemplary artefacts and history. Initiated in February 2018, ACHDA has digitalised more than 160 items from Indonesia, Malaysia and Thailand. This ACHDA project is supported by the Government of Japan through the Japan-ASEAN Integration Fund (JAIF).