JENESYS Online Webinar on Fisheries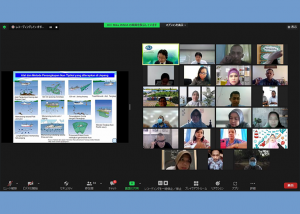 08 October 2021
-
JENESYS had an online webinar for governmental officials and business people regarding fisheries value chain in Japan. Fisheries Agency of Japan gave a very instructive lecture and participants of Indonesia and Timor-Leste actively participated in Q&A session.
It is expected that the program promoted mutual trust and understanding among participants of Japan, Indonesia, and Timor-Leste to build for future friendship and cooperation!
This online webinar is part of the Japan's Friendship Ties Programs JENESYS2020 "Inbound, Outbound and Follow Up Project" supported by the Government of Japan through Japan-ASEAN Integration Fund (JAIF).