Launching of Guidelines on Integrating Climate Change Projection into Flood and Landslide Risk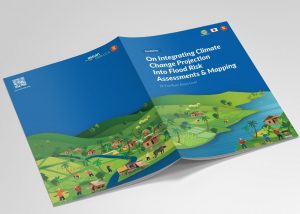 09 March 2021
-
Something new is coming!
Introducing two new guidelines on integrating climate change projection into flood risk and landslide. As part of the ASEAN Disaster Risk Reduction and Climate Change Adaptation, the Guidelines provide holistic overview of risk assessment to assist ASEAN Member States' decision making for disaster risk reduction.
The guidelines are available for download using below links:
http://bit.ly/Guideline_FloodRisk
http://bit.ly/Guideline_LandslideRisk
The Disaster Risk Reduction by Integrating Climate Change Projection into Flood and Landslide Risk Assessment is supported by the Government of Japan through the Japan-ASEAN Integration Fund (JAIF).