PaSTI-ASEAN JAIF Project Phase 1 Closing Webinar was Held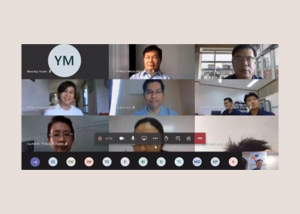 22 July 2020
-
PaSTI-Closing Webinar was held to conclude Phase 1 activities. As originally proposed for Phase 1 of the PaSTI-JAIF Project, a technical training in Japan was planned for February 2020. However, the COVID-ke19 pandemic made it difficult to travel internationally, and as a result, the technical training has been replaced by the organization of this webinar.
To summarise the Phase 1, the implementation agency prepared three video presentations explaining outcomes of Phase 1. By sending this information prior to the webinar, a very fruitful discussion was able to be conducted among the PaSTI-JAIF focal points from each ASEAN Member State during this virtual event. In this webinar, Roadmap for Designing Facility Level GHG M&R Guideline for ASEAN Region was adopted as the output of Phase 1 activities.
Recorded version of the Closing Webinar is available on PaSTI's YouTube Channel: https://www.youtube.com/watch?v=A5P7cJeYA6I&list=PLbYVq_-C0FjTGHklknmV22XrwZFpemTmq.
Other What's New