Preliminary Seminar on the Research Projects on Lessons Learned from a Process of Conflict Resolution between the Government of the Republic of the Philippines and the Moro National Liberation Front (MNLF) as Mediated by Indonesia (1993-1996)"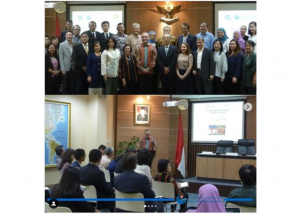 08 February 2019
-
The ASEAN Institute for Peace and Reconciliation (ASEAN-IPR) held the "Preliminary Seminar on the Research Projects on Lessons Learned from a Process of Conflict Resolution between the Government of the Republic of the Philippines and the Moro National Liberation Front (MNLF) as Mediated by Indonesia (1993-1996)" on 7 February 2019.
More than 40 stakeholders coming from the government, academic, civil society and media participated in the seminar, which was organised by ASEAN-IPR Indonesia and the Ministry of Foreign Affairs of Indonesia.
The seminar aimed to introduce the first step of the research project which is supported by the Government of Japan through the Japan-ASEAN Integration Fund (JAIF).