Why HELIX is not Success (Yet)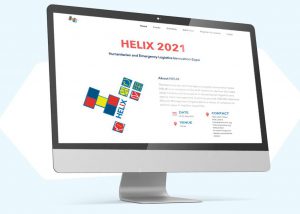 30 June 2021
-
HELIX, or the Humanitarian and Emergency Logistics Innovation Expo, is a component of the Disaster Emergency Logistics System of ASEAN (DELSA) project, which is one of the AHA Centre's oldest-running projects. In 2018, DELSA Phase II was approved, which has three components: the establishment of DELSA satellite warehouses in the Philippines and Thailand; capacity building; and innovation. Planning for HELIX started in 2019 with three cogs: problem identification; sharing and recognising innovative approaches; and the development of concrete action plans from National Disaster Management Organisations (NDMOs).
Gaynor Tanyang as the DELSA Programme Coordinator shared that even though the three points mentioned above have been completed or at least in progress, the HELIX is not success (yet) as they just begun our baby steps. The real seal of success for HELIX is to see, hear and feel the visible and tangible innovative solutions at work in the 10 ASEAN Member States. She is hopeful that Donation Matching App by Padayon could be ASEAN's platform for humanitarian giving. Furthermore, the AHACKATHON event will be conducted in October 2021.
HELIX is part of The Establishment of a Disaster Emergency Logistic System for ASEAN (DELSA) – Phase II: Satellite Warehouse project.