UNDP Resident Representative in Indonesia Visits JMT
JAKARTA, 16 March 2023 – The JAIF Management Team (JMT) was paid a courtesy visit by Mr. Norimasa Shimomura, UNDP Resident Representative in Indonesia. JMT Director Naoki Minamiguchi welcomed him and appreciated his considering JAIF as a stakeholder of UNDP's initiative and UN-wide efforts to support ASEAN Member States.
The visit by Mr. Shimomura provided an excellent opportunity for the two parties to explore areas for possible future partnerships, such as energy security and blue economy, which would help commemorate the 50th Year of ASEAN-Japan Friendship and Cooperation. Amongst ASEAN counterparts, close collaboration with the Government of Indonesia – the ASEAN Chair in 2023 – was considered as one of the entry points for concretising the scope of UNDP's assistance to ASEAN Member States and elaborating a course of action to take through specific projects whether they may be funded by JAIF or other partners.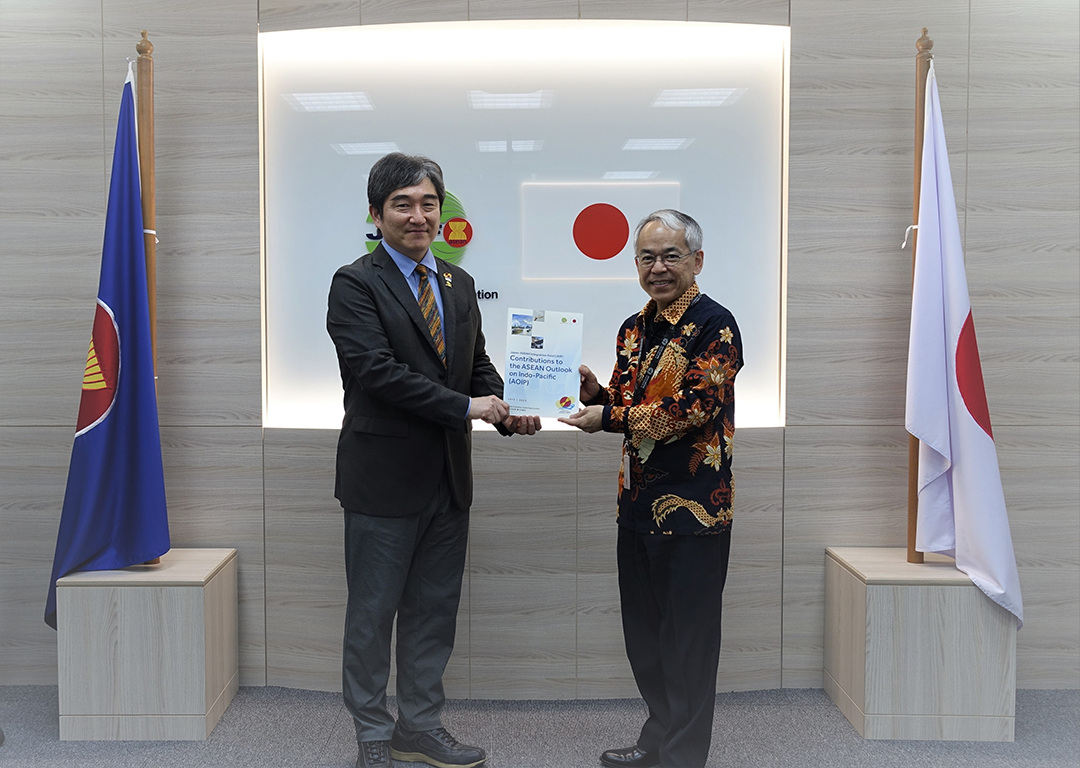 JMT Director (left) and UNDP Resident Representative in Indonesia (right).
© JAIF Management Team
Other JMT News