Covid-19 Response: Enhancing Regional Cooperation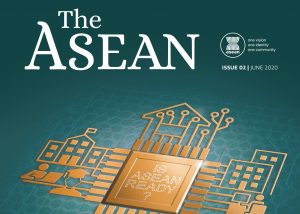 26 June 2020
-
Since early January, ASEAN Member States and the ASEAN Health Sector have launched national and regional measures to stop the spread of the disease. These collective actions have not ceased; and there is increased cooperation with health and non-health partners to mitigate the impact of this pandemic. The numbers of cases of COVID-19 and deaths are still increasing. The ASEAN region—with all its 10 ASEAN Member States having reported outbreaks of COVID-19 since the first confirmed case on 13 January 2020—has more than 124,000 people infected with the virus. About 3,600 people have died in seven ASEAN Member States. Cambodia, Lao PDR, and Viet Nam are the only countries with no reported fatalities. The CFR in this region ranges from as low as 0.06 to as high as 5.47 among the affected countries.
Increased cooperation with external partners has built upon existing ASEAN regional mechanisms and platforms. ASEAN has been engaging with health focal points of Japan who has been supportive in technical exchanges on Covid-19 though the ASEAN Plus Three health platforms. Funds from Government of Japan through Japan-ASEAN Integration Fund (JAIF) are currently supporting the conduct of a Feasibility Study on the Establishment of the ASEAN Centre for Public Health Emergencies and Emerging Diseases which is being implemented on June-October 2020. This is a critical mechanism which hopes to bring together relevant initiatives that strengthen public health emergency preparedness and response capacity of the ASEAN region.
Article is available for download on The ASEAN Magazine – Issue 2, June 2020, page 32.