Golden Tales of the Forging History: Metals in the Crucible of ASEAN's Transformation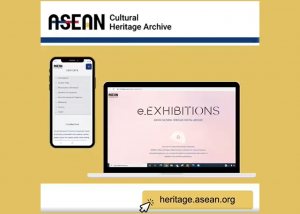 04 February 2022
-
In ASEAN countries, gold is historically reserved only for special purposes such as for spiritual practices. Deemed as a luxury material, gold is used in religious objects to highlight their significance and distinguish them from the profane.
Find out more about the application of gold leaf in many historical objects in the Golden Tales section of the "Forging History: Metals in the Crucible of ASEAN's Transformation" in the e-exhibition on the ASEAN Cultural Heritage Archive (ACHDA) website.
The ASEAN Cultural Heritage Digital Archive (ACHDA)- Phase 2 project is supported by the Government of Japan through the Japan-ASEAN Integration Fund (JAIF).
Other Whats New