JENESYS Programme Activities in Brunei Darussalam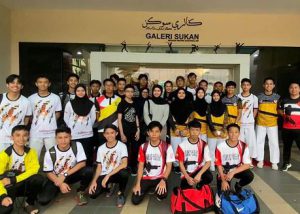 12 April 2021
-
Yesterday, youth representatives who do Japanese martial arts (Judo and Karate) in Brunei Darussalam attended the pre-programme for Japan-East Asia Network of Exchange for Students and Youths (JENESYS). The theme of the day was "Lecture on Japanese Society and Culture". Thank you very much for your participation! Arigato Gozaimashita!
More information about JENESYS Programme can be found here.
The Japan's Friendship Ties Programmes JENESYS2020 is supported by the Government of Japan through Japan-ASEAN Integration Fund (JAIF).