Protocol Amending AJCEP Comes into Effect: What it Means for Investors in Vietnam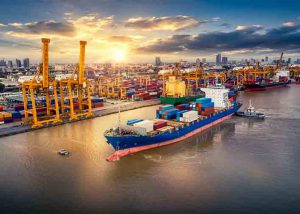 19 August 2020
-
On August 1st, 2020, the first protocol to amend the ASEAN-Japan Comprehensive Economic Partnership (AJCEP) between Japan and five members of the Association of Southeast Asian Nations (ASEAN), consisting of Laos, Myanmar, Singapore, Thailand, and Vietnam came into effect.
The protocol enables ASEAN and Japan to share the large resources available through joint collaboration to further promote the growth of both the manufacturing and service industries. Intra-party traders can also enjoy a larger sourcing base. For example, they can use raw or intermediate materials from any AJCEP members to enjoy preferential tariffs.
The amended agreement is also beneficial to Japan, as it makes it easier for Japanese companies, especially in the services sectors to establish bases in different ASEAN countries, including Vietnam, and move components and products across borders as if it were a transnational assembly .
The ASEAN-Japan Comprehensive Economic Partnership (AJCEP) is supported by Government of Japan through Japan-ASEAN Integration Fund (JAIF).