The Twenty-Fifth AEM-METI Consultations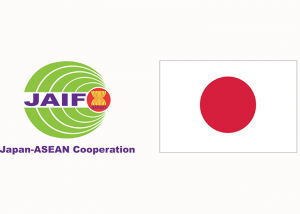 7 September 2019
-
Economic Ministers from the ten ASEAN Member States and the Minister of Economy, Trade and Industry (METI), Japan ("the Ministers") met on 7 September 2019 in Bangkok, Thailand for the Twenty-Fifth AEM-METI Consultations. The Consultations were co-chaired by H.E. Jurin Laksanawisit, Deputy Prime Minister and Minister of Commerce, Thailand and H.E. Hiroshige Seko, Minister of Economy, Trade and Industry, Japan.
The Ministers welcomed the signing of the First Protocol to Amend the ASEAN-Japan Comprehensive Economic Partnership (AJCEP) Agreement to incorporate the Chapters on Trade in Services, Movement of Natural Persons (MNP), and Investment, and looked forward to the entry into force of the Protocol.
The Ministers reviewed the progress in the implementation of the AJCEP Agreement and noted the on-going efforts on the implementation of tariff commitments under the AJCEP Agreement based on the latest HS code. The Ministers encouraged all Parties to expedite such implementation in this regard.
Other Whats New