JMT visits JAIF supported projects with the AHA Centre
JAKARTA, 14, 15, and 19 March 2019 – In partnership with the ASEAN Coordinating Centre for Humanitarian Assistance on disaster management (the AHA Centre), JAIF's consistent support to ASEAN on disaster management is demonstrated through the following AHA Centre's flagship programmes: Disaster Emergency Logistics System for ASEAN (DELSA), AHA Centre Executive (ACE) Programme, and ASEAN-Emergency Response and Assessment Team (ASEAN-ERAT) Transformation Project. In addition, support has also been extended for the Establishment of an Integrated Information and Communication Technology System to Strengthen the Operation of the AHA Centre.
The JAIF Management Team (JMT) met with the project management teams of these four flagship programmes as part of its monitoring activities. The visit allowed the AHA Centre to share comprehensive information about the contributions of JAIF supported projects on disaster management, including best practices and lessons learned from implementing them.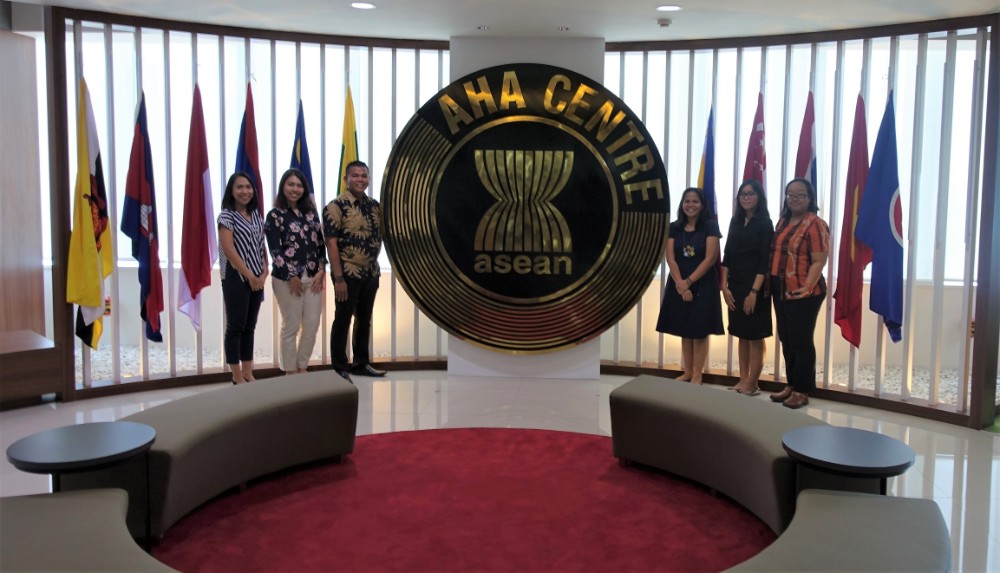 JMT Outreach and Monitoring team, Dea Karina Artikasih and Armiliza Magno (first and fourth, from left), posed for a group photo with the officers from the AHA Centre.
© JAIF Management Team