The Spirit of International Women's Day Should Be Kept Alive All Year Round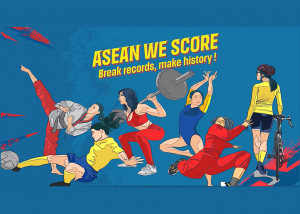 08 March 2022
-
The spirit of International Women's Day should be kept alive all year round! ASEAN invited to celebrate, break the bias and support ASEAN women athletes to score further and lead farther in the industry.
Watch and get inspired from the ASEAN #WeScore Talk Show: https://bit.ly/ASEAN_WESCORE_HL
ASEAN #WeScore Campaign is part of the ASEAN-JAPAN Actions on Sports project supported by the Government of Japan through Japan-ASEAN Integration Fund (JAIF).